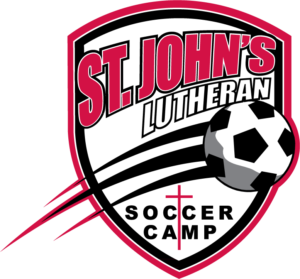 Soccer Camp!
The three words that best describe our camp are:
Faith.
We have a message of love and hope. And we love sharing it with children and parents at soccer camp. Each day we share that message of a God who loves them and gives them hope. We also put it in to practice and reinforce it on the field through our words and actions.
Fun.
Every day at camp is filled with games and drills that are designed to create joy and excitement from the campers and coaches alike (we have THE best teen & adult coaches – if we say so ourselves!). The campers are always smiling, laughing, and wanting more and more!
Fitness.
Our camp is not an intense camp for ultra-competitive soccer. It's a camp where children get a lot of movement, exercise, and fresh air. It's a camp to learn to do a fun sport and learn teamwork. It's the perfect start to the summer after a long year in school.
The Details
Each day you will grab your device to watch a video and join us in your own yard for some fun soccer drills, real-life Bible lessons, and catchy music.
Afterward, you can post your fun pics or videos to interact with us and all the other campers across our community.
There is no charge for this camp. Just Register today so we can send you the materials (and maybe receive some pretty cool swag at the end!)