First Time? Welcome!
We're looking forward to meeting you
.
We put some information together to help you get started.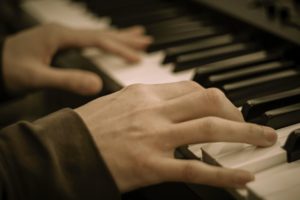 WHAT TO EXPECT
We're happy that you are thinking about visiting us. We know the first visit can be filled with questions. That's okay. We've been there, too. So when you visit we will welcome you warmly and help out in whatever way we can. As you worship with us, we will sing some songs, speak some readings, and listen to a message. Our messages are designed to engage your heart in a way that is real and understandable. Our worship lasts about hour. Need more info? Click below.
FOR YOUR KIDS
We enjoy having you and your kids in worship. And yes, that means that we don't even mind if kids want to be heard in worship in their own special way. We offer children's messages and children's activity sheets. Just ask at Guest Services for one. If you do need a quiet place to calm a child a nursery room is available, where the service is streamed live. We also offer a fun and safe children's ministry between services. Need more info? Click below.
Weekend Service Times & Location
WEEKEND SERVICE TIMES
Sunday at 8AM and 10:30AM
ST JOHN'S LUTHERAN CHURCH
202 Eighth St W, Hastings, MN 55033